GOLD PROGRAM

Our Gold Program is designed for companies that want to have direct access to a large group of residents and educate or inform them about their product or service.
We offer our spacious Cabaret Ballroom with a projector and giant screen to promote their business. Capacity for 150 residents.
Kings Point would heavily promote the event in our newspaper, community TV channel, flyers and a large poster at our lobby.
The sponsor must provide breakfast or lunch for participants and should provide a R.S.V.P phone number so that residents can register for the program.
$600 Golden Program includes:

Spacious auditorium for a seminar.
Includes promotion of the seminar in the newspaper, at the lobby poster signs and flyers.
+ All the items included on the Silver Program: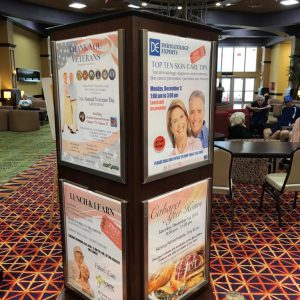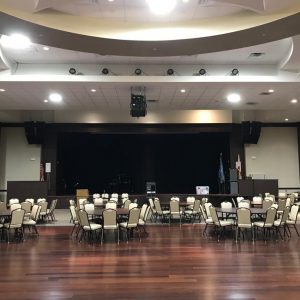 Theme Party (3 Hours Party Table)

A Theme Party Table is scheduled once a month on Friday from 7:00 to 10:00 pm.
We encourage you to please bring a raffle item and sign in sheet. No speech time is allowed.
Guaranteed 350-380 people.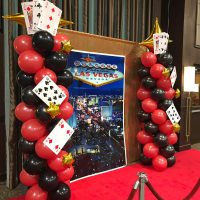 Lobby Day (8 Hours)
Access to our beautiful Lobby (Sponsor chooses the day).
Lobby Day is an opportunity to introduce your company.
Enables you to make direct contact with the resident.
We encourage you to bring a raffle item and giveaways.
Entertainment in the Lobby
(1 Hour) – 2nd Tuesday of the month
1 hour to mingle in our ballroom with the residents (refreshments served after the entertainment).
5 minutes to speak to promote your product.
Guaranteed 100 people.
We encourage you to bring refreshments for approximately 50 people.
To sponsor high end special projects. Please contact us.